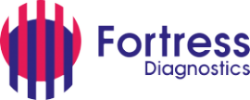 Fortress Diagnostics is a global provider of in vitro diagnostics (IVDs), developing, manufacturing and supporting an extensive portfolio of clinical diagnostic tests from their ISO 13485:2016-accredited facility in the United Kingdom. Through their global distribution network, Fortress Diagnostics provides highly accurate medical testing solutions to immunology, haematology and serological laboratories in hospitals, medical centres, clinics, blood banks and research institutions in over 100 international markets.
Visit the Fortress Diagnostics website:
https://www.fortressdiagnostics.com/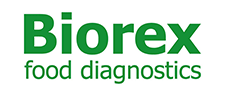 Biorex Food Diagnostics manufactures innovative solutions for food and feed safety testing and life science research. Biorex food Diagnostics was established in 2014 as a subsidiary of Fortress Diagnostics and offers a wide range of ELISA Testing Kits for the rapid detection of hormones, antibiotics and other veterinary drug residues found in food and feed.
Visit the Biorex Food Diagnostics website:
http://www.biorexfooddiagnostics.com/